Why Multi-Channel eCommerce Matters (And How to Get Started)
Launching an ecommerce business is an exciting opportunity. There are many reasons to get started in ecommerce, and many options for your company. If you're just starting out and feeling overwhelmed, or if you're looking for an innovative way to expand your business, find out why multi-channel ecommerce is important and what you can do to get started.
This comprehensive guide will help you understand why a multi-channel strategy is so effective for ecommerce businesses. From the small business to the major corporation, it's critical that all savvy entrepreneurs understand all that multi-channel ecommerce entails. This guide will help you answer common ecommerce questions, like:
What is multi-channel ecommerce?
How can I increase my customer base and sales?
How do I get started?
Which channels should I choose?
Why are unique listings so important?
Where do I store inventory?
Is there an easier way to handle order fulfillment?
If you aren't sure the answer to any of these questions, discover how you can succeed in ecommerce with multi-channel software from Listing Mirror. You'll find answers to all these questions, as well as others you may not know you have. You'll learn about all the pros and cons of using multi-channel listing software for your large or small ecommerce business.
What Is Multi-Channel eCommerce?
If you're just starting out, you may not be fully familiar with either of these terms. Before you can understand how a multi-channel strategy can help your ecommerce business, you need to understand ecommerce. eCommerce is a vast industry that is expected to account for over $27 trillion in 2020. The simplified definition is that any online transaction constitutes ecommerce. If you're selling goods online, you're a part of the growing industry of ecommerce. However, there are many different types of ecommerce businesses, including businesses that sell:
Goods: From manufacturers to third-party distributors, nearly any item can be sold online. Innovations in shipping and order fulfillment have made shopping online easier than ever.
Services: Whether you're running an online learning platformor offering consultations, online services are a growing part of the industry. There are many fascinating new communication technologies that make it a great way to provide your services to more clients.
Digital Products: Photos, communication technologies and multi-channel product listing softwareare all digital products that can be sold through an ecommerce business.
Once you've successfully launched your ecommerce business, you need to choose a channel. Choosing a channel is one of the most important steps in selling your products. Whether you choose an established marketplace or create your own storefront, it's important to find a way to bring in customers. There are dozens of channels to choose from, so carefully consider the pros and cons of each marketplace and selling strategy when looking to list your products and services. If you have listings on popular marketplaces, like Amazon or Walmart Marketplace, you have access to millions of customers. On the other hand, these ecommerce giants may have pages of listings that are similar or identical to your products. It can be difficult to stand out among so much competition.
One powerful way to reach more customers and generate more sales is a multi-channel strategy. Multi-channel inventory management businesses list their products on more than one marketplace, or offer more than one way for customers to order their products. Learn how multi-channel management can increase not only your customer base but also your revenue.
Increased Customer Base
Multi-channel inventory management allows your listings to be seen by far more people. With more websites featuring your items, customers are more likely to see your listings and become familiar with your brand. While it may seem daunting to compete with so many other companies on multiple channels, offering your affordable, premium products on more than one platform has the potential to reach far more customers than if you were to settle on just a single site.
Many customers favor specific marketplaces. Whether they're comfortable with Amazon or feel they get better deals on eBay, you'll find slightly different subsets of customers on each site. While it can be difficult to choose the perfect marketplace for your brand to thrive, you aren't limited to a single storefront. Unlike traditional commerce, with ecommerce, you can display products in dozens of locations without vastly increasing your investment. With the right tools, it's easy to set up listings on two or more different marketplaces. More exposure to more customers equals a great chance at leading to more sales and increased revenue.
Increased Revenue
If your sales are stagnant, or you're having trouble launching your a new inventory management plan, a multi-channel strategy can help you increase your sales. Because many customers are already browsing a variety of online marketplaces, adding more listings to more sites can be a great marketing tool for generating more income. As customers become familiar with your brand, and as more customers are exposed to your products and prices, you're more likely to sell.
There are many channels you can choose from, all of which offer a different chance to generate more revenue. Some of the most popular places to list your products are:
eBay
Amazon
Walmart Marketplace
Jet
Shopify
WooCommerce
Etsy
SKUVault
BigCommerce
Rakuten Super Logistics
DesktopShipper
ShipStation
Overstock
In order to find the channel that offers you the best revenue, a great strategy is to list on multiple channels at once. If you're convinced that a multi-channel strategy is a great step for your business, discover how to get started with a dynamic multi-channel strategy today.
How to Get Started
In order to get started in ecommerce, you'll need a few things. If you've already started a successful ecommerce business and simply want to expand into different channels, you're ready to choose a new channel. Before any ecommerce business gets off the ground, you'll need:
A Website: It's hard to sell items online without a digital presence. Whether you have an independent store for customers to purchase directly from you, or a basic website that allows you to display all your contact information and advertisements, you'll want a compelling website that immediately tells customers what you are selling and what your mission or goal is. Get a unique and engaging domain name, contact a professional web designer and customize the site to fit your brand.
Inventory: From physical products to e-products or services, you need to choose the inventory you want to sell. If you're looking to create our own products, you probably already have this part figured out. Many ecommerce businesses aren't manufacturers, but use their store to distribute items. Research trending inventory and buy in bulk in order to provide customers with a competitive price.
Order Processing System: Once a customer finds you and falls in love with your products, how will they pay? Consider how you'll manage and fulfill orders before launching your ecommerce business.
Warehousing: Find a place to store your inventory while you wait for it to fly off the shelves. From third-party warehouses to Fulfillment By Amazon, there are numerous ways you can store your products and prepare them for shipment.
Once you've successfully started an ecommerce business, it's time to consider the most effective channels to display your listings. Whether you're looking to one more channel or dozens more, it's important to think strategically about your multi-channel management plan.
Choosing Channels
In a sea of online products, services and advertisements, how will your brand stand out? While some successful ecommerce businesses only provide a single channel, most businesses will agree that you need to carefully choose ecommerce channels in order to be successful.
While the most prominent channels are ecommerce giants like Amazon and eBay, there are many different options when it comes to listing your inventory. Consider diversifying your multi-channel strategy using:
Your Business Website: Rather than competing on overpopulated marketplaces, many ecommerce businesses have success selling directly from their website. With a dynamic website, streamlined order fulfillment and engaging content, your website has the potential to draw customers who are searching for your exact goods or services.
Online Marketplaces: There's a reason over 1 millionsmall businesses are selling on Amazon. This ecommerce marketplace, along with many others, pulls in countless customers. Sometimes, it pays to borrow the clout and SEO optimization of a major marketplace. By listing your items on an national and internationally established site, like Walmart Marketplace, you'll have the opportunity to put your products in front of millions of shoppers. Of course, these marketplaces typically come with fees and applications.
Social Media Marketing: While you may not be directly selling on social media, social media marketing is a great way to increase awareness of your brand. Whether you're posting the latest news in your industry or sending out advertisements, having a strong social media presence will help your customers find your brand and remember it.
It's difficult to advertise for your brand before you know how to identify it. Once you've thought about the specific channels you'd like to target in your multi-channel inventory management business, find out how to identify your brand and craft creative content, unique listings and fulfill orders efficiently.
Identifying Your Brand
In order to have an instantly recognizable brand and memorable image, you need to devote time and energy to identifying your brand. Having a strong brand can tie your business together and help your customers discover how your products are superior to your competitors. Whether you're familiar with inventory management or just beginning your first business venture, review these areas to craft a strong brand:
Offer Great Products: Goods, services and e-products all need to be the best. In an international marketplace, you need to offer the most competitive products around. Whether you're manufacturing your own products or distributing other goods, be sure you choose the best.
Hone in on a Target Audience: Although your potential audience is nation-wide, or even international, identify the precise demographics of your intended audience. Think about the customers who will most benefit from your product, and outline their interests, values and shopping habits.
Market Creatively, Professionally and Personally: Even in 2007, people were exposed to approximately 5,000 ads per day. Obviously that number is much higher today. Help your marketing material stand out from the background noise with clear, helpful and engaging content. Everything from your Facebook ads to your product descriptions should be designed to cater to your intended audience in a way that is memorable, personalized and fits with your brand.
Having a crystal-clear view of your own brand is critical to giving your customers a clear, concise message about you and your products. Whether customers land on a single product listing on Amazon or your website's home page, they should be able to easily capture the essence of your brand. Discover how you can do this through premium listings that are SEO optimized and completely unique.
Creating Listings
Product listings may be the most important part of your brand. Whether customers recognize your brand or not, they will be shopping for individual products. Having up-to-date and compelling listings can be the difference between a sale and a missed opportunity. While many channels offer slightly different rules and procedures for setting up each listing, follow these general strategies for every product listing.
Product listings need a strong title. Not only is the title critical to excellent SEO results, it's also the first thing your customers see. The perfect combination of keywords and descriptive words can set your product apart from the competition. This is particularly important when you are selling on large marketplaces that may have many duplicate listings of the same product.
Accurate and high-resolution images also go a long way in helping land a sale. Customers want to feel they can trust you as a seller and get the item they are paying for. Images are an important way to earn that trust from your customer.
For most marketplaces, including Walmart Marketplace, you'll need to list attributes and key features of your product. Engaging product descriptions need to achieve two main goals. First, they need to list accurate, relevant information. Your customers need to know the dimensions, colors and other important features before buying. Many shoppers may still be hesitant to make a purchase, especially a large purchase, online. In order to help relieve their stress, accurate information is critical. Product descriptions also need to sell products. Don't list only the facts, but also make an emotional connection for your audience. Help them feel comfortable making a purchase by helping them imagine how they'll feel when they own your product.
Finally, be sure your product descriptions are completely unique. Plagiarism is unacceptable online, and it can dramatically reduce your SEO. Google highly prioritizes unique content, so always check for plagiarism before making any post. Even when you post identical items on multiple channels, you'll still need to ensure each entry is unique, accurate and engaging.
Creating product listings can seem like a daunting task. When you start expanding your entries to multiple marketplaces, you may be soon overwhelmed with the tedious task. One innovative way to manage listing data effectively is using listing software, like Listing Mirror. Discover more about this dynamic software and how it can not only help you manage unique listings, but also manage your inventory.
Managing Inventory
Inventory is a major part of your brand. In fact, your entire brand should be centered around relevant and in-demand inventory. If you are planning on selling services or e-products, the basic strategy will remain the same. In order to choose the best products for ecommerce sales, look for items that include these factors:
High Value: This doesn't necessarily mean expensive. You want a product that customers place a high value on. Whether it's worth $10 or $1,000, find something that people can't live without. If you're trying to cash-in on current trends, be careful not to buy too much inventory that you may not be able to sell after the fad fades away. Ideal products with high value range between $10 and $100. These items offer enough return to be profitable, but are affordable enough for customers to be confident purchasing online.
Impulse Buy Candidates: Some items are far more likely candidates for impulse buys. Learn about your audience and identify items that are considered impulse buys. Typically, these products are lower in cost and aren't considered necessary. Customers generally spend money impulsively on these items: food, clothing, household goods, takeout and shoes.
Leverage Best Seller and Buy Box: Popular platforms like Amazon, eBay, and Walmart Marketplace all have best seller and buy box algorithms. In order to win the buy box, you need your listing to be the best selling and best priced item. Some marketplaces also promote listings that have plenty of stock and affordable shipping rates. Once your item is in the buy box, it will be listed first on any relevant search. In these crowded marketplaces, being the first item listed can mean all the difference when it comes to beating the competition.
Once you've chosen the perfect products for your inventory management business, consider using kitting and bundling strategies. When you create a kit or bundle, you offer a discount on many interrelated items. For example, if your main product is a digital camera, you can offer a bundle of a camera, memory card, case and additional lenses for a discounted price. Customers love the option of bundling for many reasons. First, it gives your customers an idea of the types of add-ons available for their item. Second, it helps them feel like they're getting a great deal, while also increasing your sales.
However, one of the most difficult factors of inventory management is storage. Finding affordable warehouses and accurate inventory syncing technology can help keep all your inventory accessible. In order to juggle multi-place warehouses and multiple channels, use Listing Mirror's advanced listing software. You'll be able to easily create kits, link warehouses, and keep track of all your sales and inventory in one easy place. All that's left is to pack up your items and ship them to your customers efficiently.
Fulfilling Orders
Once you've received an order, it's time to fulfill it. Order fulfillment can be hectic and time consuming, or it can be efficient and stress-free. There are many different ways you can fulfill orders, and each channel may have different guidelines and options available to you.
It may be tempting to handle all order fulfillment yourself. Rather than pay a third party for storage and packaging, processes orders on your own has the potential to save you money. While many small businesses use this strategy at the beginning, they quickly run into a few problems. First, as your sales increase, so will your inventory. Unless you own a warehouse or two, you may quickly run out of space to hold the amount of inventory you need to keep a multi-channel business operating. Second, packaging and shipping is only half of order fulfillment. Many customers will have questions, defective products or simply wish to return a product they aren't satisfied with. All of these situations can take a lot of time and generate little or no additional income.
One of the best ways to receive stress-free order fulfillment is using Fulfillment By Amazon. Also known as FBA, this innovative and highly successful service gives you access to Amazon's own order fulfillment operations. With FBA, you'll receive
Warehouse Space: Store all your inventory in dedicated Amazon warehouses across the country. Amazon will deliver all your items to their warehouses, where they'll be safely stored and all order processing will happen.
2-Day Shipping: Because your inventory is stored with Amazon, they can provide fast shipping options. This makes your items highly competitive, particularly for Amazon Prime customers.
Expert Customer Service: Amazon will not only hold and ship your inventory, they'll also handle any customer service questions and returns. All of these factors have the potential of costing you time, money and the stress of speaking with dissatisfied customers. Let Amazon's trained agents handle all the stress of order fulfillment.
Of course, there are some downsides to using FBA. You'll need to pay storage fees, which increase if you don't keep your products moving. Twice a year you're liable to paying premiums on any inventory that hasn't been sold in the last six months. One of the biggest advantages, however, to FBA is this service can easily be coordinated with other channels using the latest multi-channel listing software.
The Future of eCommerce
Today is the perfect time to get started with a multi-channel inventory management business. This growing industry has an exciting future ahead of it. What is now a $2.3 trillion (USD) global industry is expected to grow to $4.88 trillion by 2021.
Looking ahead, this dynamic industry will have even more innovations and opportunities to connect with customers. Personalization may be the biggest trend in the future of ecommerce. Identifying your audience with laser-like precision is critical to providing the very best products and services at the best prices. New technologies will help your customers connect in more and more ways with your brand, so it'll be more important than ever to create a strong and authentic brand.
The rise of mobile shopping and other alternative online channels makes it even more important to choose a multi-channel approach. Customers are already choosing to shop more and more using mobile devices, so you need to choose additional channels that help support this versatile and convenient option. With more ways to buy and more competition in the future, today is the day to get started with multi-channel inventory management.
Of course, no one can completely predict the future. There is always a certain amount of uncertainty when it comes to starting a new business, particular one that relies on technology. In order to keep track of all the changes in the industry, and to make sure your company stays relevant, be sure you have dedicated professional partners who can help you continue to innovate and outperform the competition. At Listing Mirror, we are continuing to improve the way we manage multi-channel inventory systems in order to stay relevant and up to date.
Streamlining Your Process With Multi-Channel Software
Few multi-channel software companies can compete with Listing Mirror. As your business grows, you need a streamlined process to keep track of all your various channels. A multi-channel inventory management system can quickly spiral out of control if you don't have accurate records and up-to-date inventory syncing. Here are just a few of the major benefits you'll receive with the latest multi-channel listing software:
Order Fulfillment: By syncing all your channels with either FBA or a third-party fulfillment service of your choice, Listing Mirror can help you leverage this helpful service for multiple channels. If FBA is a convenient option for Amazon listings, then why not use it for your eBay, Walmart Marketplace and Etsy listings as well?
Inventory Syncing: Juggling multiple warehouses and multiple listings can cause you to oversell items. Particularly during busy times of the year, it's difficult to keep track of all your listings. Large volumes of sales can quickly oversell items. This is an ecommerce nightmare, which requires you to either refund money or wait until you can purchase more inventory. This issue can be completely avoided with automatic inventory syncing.
Listing Data Management: Don't spend days submitted listings on multiple channels. If you want a diversified multi-channel business, use multi-channel software to easily transfer listings to multiple channels, including photos, descriptions and more.
Listing Mirror offers competitive prices for two different packages. Whether you choose Professional or Enterprise services, you'll receive US-based customer service. Our agents are knowledgeable and can help you learn this intuitive and efficient software. With a professional account, you'll receive affordable prices and full inventory management. Free onboarding and API access are just a few great benefits for this popular option.
Compare our software with other brands to find out why Listing Mirror is a popular option among large and small businesses. When you compare Listing Mirror to other popular companies, you'll find that we provide a wide range of additional services that help you save time and money. Listing Mirror is also more affordable than many similar services, which is why it's a great option if you're a small business looking to expand to a multi-channel company for the first time. Our two-tiered system also allows large companies to take full advantage of our dedicated team of experts.
For a serious investment with unparalleled service, consider an Enterprise account. All the same great features will be offered by a dedicated account manager. You'll also receive the latest POS systems, ERP systems, EDI connections and 3PL providers. Whether you're a serious small business owner looking for high-growth support, or your corporation needs dedicated support staff for a high-volume ecommerce business, Enterprise is a highly competitive solution.
Questions? Contact Listing Mirror Today
Now that you've reviewed all the essential information necessary to get started with a multi-channel ecommerce business venture, you probably have plenty of questions. If you're considering starting your first ecommerce business today, begin by looking for relevant inventory and creating a strong brand. More experienced and stable ecommerce companies should consider launching a multi-channel operation for greater access to customers and the potential for a dramatic increase of sales. In order to streamline the process and take much of the stress out of multi-channel management, use Listing Mirror's multi-channel listing software.
If you have any questions regarding an ecommerce business, or if you want to get started with a multi-channel inventory management system today, contact Listing Mirror. Talk to a real person about any areas you don't understand or any concerns you may have about your own brand. If you're ready to get started, enjoy talking to a real person about all the advantages of using the latest software for cutting edge multi-channel management.
Sell More. Work Smart.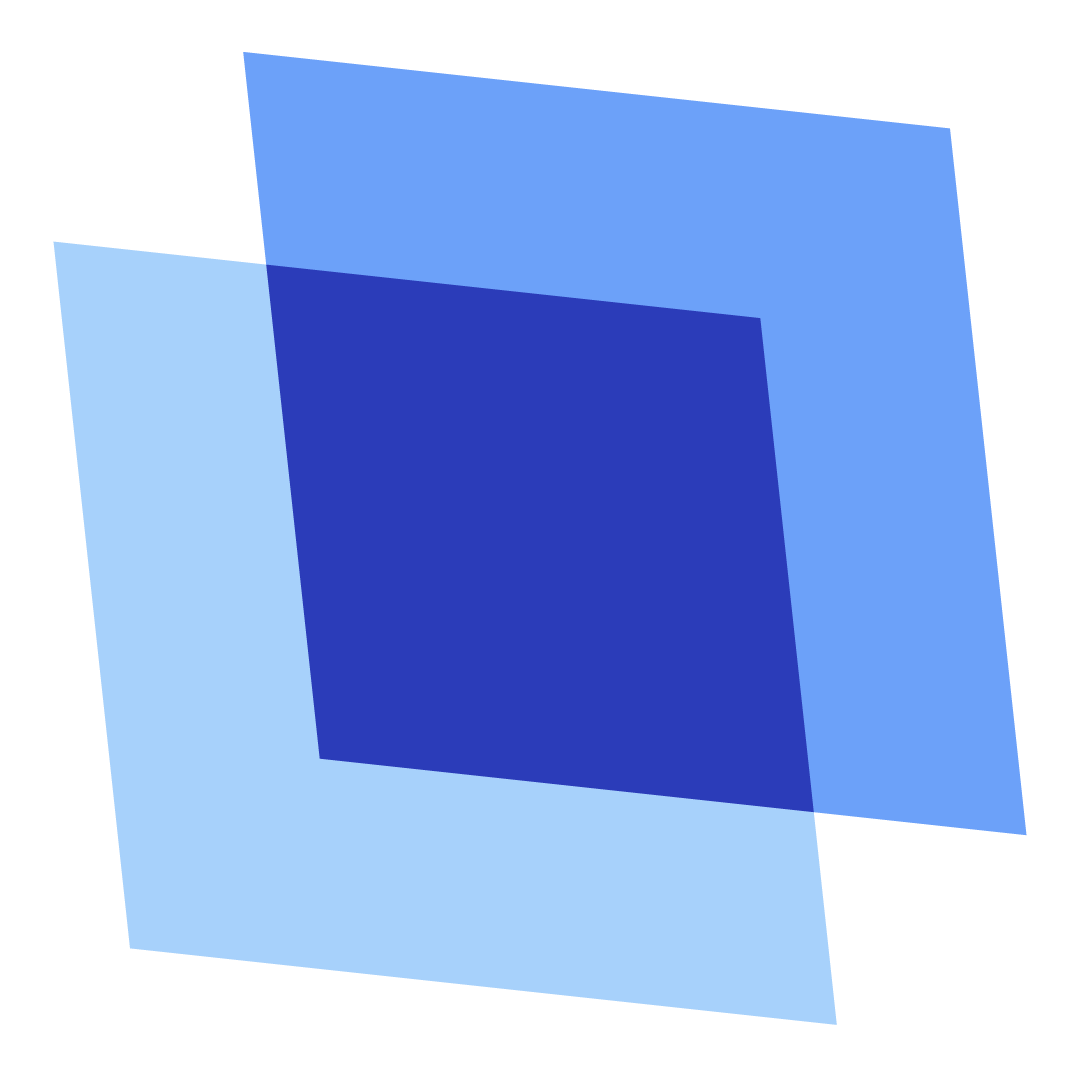 Erin Wawok
Erin is the Co-Founder of Listing Mirror.