Multi-Channel Inventory Management: What you need to know to win.
From games and electronics to groceries and school supplies, more and more individuals are buying a larger portion
of their goods online. The ecommerce industry, now bringing in $504 billion dollars in the United States alone, is expected to grow to be
worth over $700 billion by 2022. If you're a proud ecommerce business owner, or looking for your next
entrepreneurial business venture, discover how multichannel inventory management is changing the game in the world
of ecommerce. With the right tips, products and software, you can take part in this billion-dollar industry from
the comfort of your own home.
eCommerce 101
The process to selling products online does not differ much from selling them in a brick-and-mortar store. However,
there are a few key difference when it comes to effective sales, marketing and order fulfillment techniques. Before
you get started with an ecommerce business, it's important to understand its history.
A number of key technological advances have allowed ecommerce to thrive. Without online shopping, social media and
e-receipts, ecommerce wouldn't be as effective or lucrative as it is today. Because the industry is so
reliant on the latest technology to improve its user experience, the industry shifts dramatically with every new
social, financial and shopping innovation. This makes it extremely important to keep up-to-date with the latest
trends and technologies. With that in mind, here are a few basic steps to getting started with an ecommerce business:
Register Your Business Name: Determine whether you'll start an LLC, partnership or
corporation, and pay particular attention to your name. This will set the tone for your brand.
Additionally, it's critical that you have access to a convenient URL for your company name.
Comply With All Local and National Business Licenses: Even ecommerce businesses have to
follow the local laws when it comes to sales tax, registering products and more.
Set Up the Right Channels: Whether you choose big-name vendors like Amazon and Walmart
Marketplace, or smaller venues, you'll need to setup a channel to reach your intended audience and
sell your products.
Choose the Right Products: Although you'll experience tough competition with
virtually any product you can think of, a great product at a great price will still go a long way in
creating a profitable business.
Engage in Creative, Effective Marketing: Despite the vast number of potential buyers, the
crowds of sellers will ensure competition. Keep your business relevant and engaging with excellent
marketing strategies.
What Are Inventory Management Channels?
Once you've started generating an audience and selling your products, you may be thinking of growing your
business. One of the biggest advantages to ecommerce over traditional commerce is that it has dramatic scalability
potential. In order to reach a wider audience and to compete with the best in the business, you need to open new
channels.
eCommerce businesses have many channels available for reaching customers. While there are some offline channels, many
businesses choose to stay completely online. This makes each ecommerce website or marketplace a different channel,
or avenue to reach customers. Some customers prefer to shop at a particular website, so offering products on
multiple websites is an excellent way to cater to more customer groups. Here are just a few common
channels for an ecommerce business to utilize:
Amazon
eBay
Jet
Walmart Marketplace
Shopify
WooCommerce
Etsy
Overstock
One of the biggest advantages to ecommerce over traditional commerce is how easy it is to grow exponentially. With
the right order fulfillment strategy and software integration, you can easily expand from a single marketplace to
several marketplaces.
Compete With Dynamic Product Listings
A key to great inventory management marketing is to create engaging product listings. Your product listings not only effectively
replace the packaging material in a brick-and-mortar storefront, they can also become the billboard for your entire
store. Create listings that include these essential elements in order to attract customers and generate sales:
Accurate Information
Easily Skimmable Material
Keywords With Great SEO
Clear, Captivating Images
Unique Content
Each of these not only give your customers more confidence in your products and company, but also bring in more
traffic. With full SEO, or Search Engine Optimization, products will appear on relevant searches, which puts
motivated buyers right in front of your products.
Of course, in order for product listings to be unique and engaging, they need to be original. This means that as you
expand your business and include more channels, you'll need to recreate each listing in order to avoid the
downsides of duplicate
content.
Seamlessly Update Your Inventory
One of the dangers of multichannel inventory management is updating inventory. If you have low inventory, or
experience a rush of sales during the holidays or another big event, you may inadvertently oversell your items.
Depending on your situation, you may have to give out refunds or delay orders as you restock your inventory. Either
way, this could be incredibly detrimental to your business.
Avoid this critical customer service mistake by using innovative listing software to connect your channels.
Multi-channel inventory management has become drastically easier with the advent of helpful software companies,
like Listing Mirror. One of the benefits of this software is automatic
inventory syncing. That way, each channel will always be updated on the current stock situation.
Store Your Inventory Effortlessly
Speaking of inventory, where will you store yours? A multichannel business is only capable of dynamic growth if it
can handle the increase in inventory. If you need to search for warehouses, coordinate between multiple warehouses
or pay additional fees, your business could struggle to expand.
A popular way for ecommerce businesses, both small and large, to handle inventory is through Fulfillment By Amazon (FBA). FBA allows you to store all your products at
Amazon's secure warehouses. Because of the massive warehousing space available to Amazon, you won't
have to worry about rapid growth overcrowding your current warehouse.
Amazon is an industry giant with 49 percent of the American ecommerce market share. While you'll have
to pay storage fees and use Amazon's fulfillment service, FBA is a popular way to keep all your products
stored securely.
Fulfill Orders Efficiently
Order fulfillment can be extremely difficult to grow efficiently. When you first start out, it can be relatively
easy to complete orders. Some small businesses even choose to store inventory in a garage and ship orders manually.
Once a business grows, this model isn't practical. Warehouses and fulfillment services are one of the best
ways to dramatically reduce the time and money that goes into an inventory management company.
There are a number of steps to successful order fulfillment. Whether you hire several companies to handle these
services, use a complete service package like FBA or handle order fulfillment on your own, you'll need to
address the following concerns:
Handling the Inventory: From manufacturer to warehouse, handling the inventory can take
specialized equipment and a great deal of travel. If your inventory is fragile, time-sensitive or is
bundled with multiple boxes, this process can be especially difficult.
Storing the Inventory: Warehouse management can range from renting a few shelves in a giant
warehouse, to utilizing an international string of warehouses. Safe storage, careful catalogues and
convenient locations all help to keep your business secure and flexible.
Processing the Inventory: Once a customer has made a purchase, you need a secure sales
system to keep track of the order information, receive payment and inform the customer about shipping
options and tracking information.
Shipping and Handling: Affordable shipping options and timely packaging and shipping are
keys to keeping your deliveries on time.
Customer Questions and Returns: Few ecommerce businesses can stay competitive without a
solid return policy. Defective items, shipping damage or unwanted gifts all need to be returned
conveniently. Customers may also have questions about your products before or after they've made a
purchase. This step can be a critical part of keeping loyal customers. It can also take a great deal of
your time and energy if you don't use a service like FBA.
Effective order fulfillment requires orchestration of many diverse roles and information systems. If you, like most
ecommerce small businesses, don't want to invest in the resources or employees necessary to fulfill orders
effectively, use an order fulfillment service for all of your channels.
Choose the Right Channels
You have excellent products, efficient fulfillment and a strong marketing strategy: what channels will you choose?
There are many pros and cons to each online marketplace, and there are many ways to use your own website to sell
directly to your customers. While large ecommerce companies can sell on virtually every channel, it's
important for you to understand the elements necessary to be successful in each specific channel. Here are some
winning strategies for generating traffic in three of the most popular ecommerce channels: Amazon, Walmart
Marketplace and eBay.
With a large share of the overall ecommerce sales occurring on Amazon, it's a natural choice for getting
started or for branching out into a multichannel strategy. While most typical strategies work well on Amazon, here
are a few additional tips for pro sellers on Amazon:
Use personalization to attract your target audience
Collect feedback in order to stay relevant
Cut storage fees down with just in time management
Keep your customers informed with tracking information
Consider business-to-business sales
The Walmart Marketplace is the world's
largest traditional retailer and is the second largest ecommerce marketplace. There are endless
opportunities for sellers looking to get involved with this growing market. Walmart Marketplace has begun to offer
a simplified return system, which will potentially attract even more customers. Whether they purchase online or
in-store, customers can return your items to any Walmart store. This marketplace also uses slightly different
criteria for winning the buy box. In order to keep your items at the top of any relevant search result in Walmart
Marketplace, you need to keep a large amount of inventory on hand and offer the lowest overall cost.
Finally, eBay sellers need to use a few creative strategies in order to beat the competition and promote their
products. Selling on eBay effectively
requires you to become a PowerSeller. PowerSellers need to follow the selling policies carefully. You'll need
to use accurate descriptions of all your products, including pictures, correct categories and engaging information.
Once you've become a PowerSeller, you'll be able to attract more customers and generate more sales.
Streamline Your Inventory Management System With Listing Mirror
Multi-channel inventory management requires a massive amount of time and energy to be successful. Whether you want
to launch an ambitious, multichannel business from the ground up, or you're looking to add a few channels to
your already successful ecommerce business, it can take a lot of risk to scale up effectively.
Don't waste your time and money trying to grow on your own. Use Listing
Mirror's dynamic software and professional expertise to offer the ultimate convenient experience.
With our software, you'll be able to:
Manage Listings: Easily copy your photos and descriptions to ensure accurate and consistent
information across all your channels. This feature not only keeps your brand thematically strong, but also
ensures accuracy.
Fulfill Orders: FBA can handle all your Amazon orders, and our services can instantly
connect this helpful process with other ecommerce channels. If you're using another order fulfillment
service, we can work with them as well.
Sync Inventory: Never oversell an item again. No matter how many products or channels you
use, our software will automatically sync your inventory numbers among all the channels.
Use Kitting, Bundling and More: Create kits and bundles efficiently to offer more diverse
options for your customers using the same products. Take a look at some of the other dynamic options
available through our innovative software.
Discover why Listing Mirror won the 2018
Rising Star and Great User Experience awards from FinancesOnline. We offer both Professional and Enterprise
packages for greater customization. Contact
us today to learn about our affordable services, and learn which package is right for your company.
Sell More. Work Less.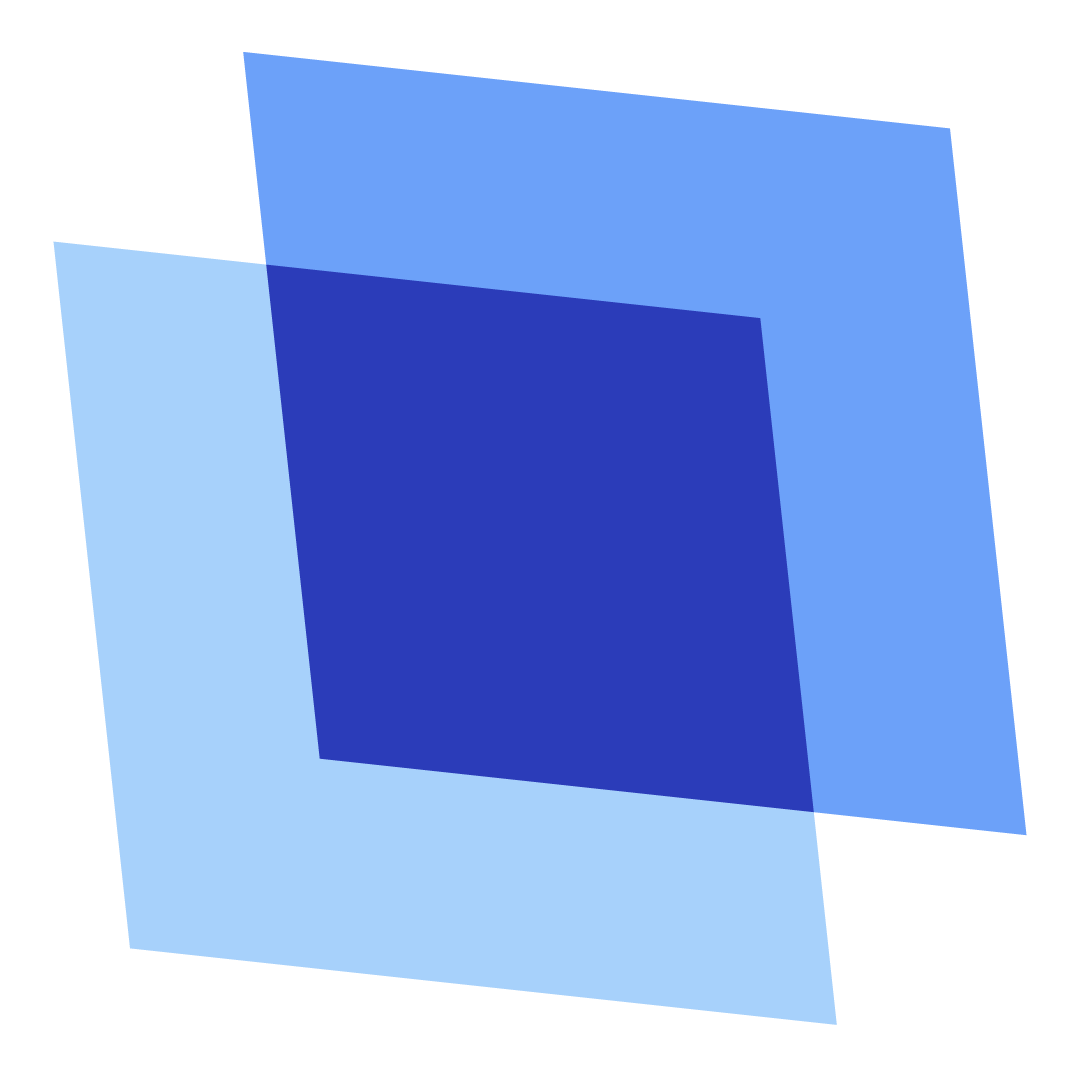 Erin Wawok
Erin is the Co-Founder of Listing Mirror.