Multi-channel Ecommerce: What was, What is, and What will be.
Unless you've been offline for the past decade, multi-channel ecommerce is the new normal. In fact, just last year, e-Commerce sales raked in a total of $2.3 trillion (USD) globally. If that number does not seem staggering enough, consider that it is estimated that this number will soar to $4.88 trillion by 2021. Whether you're shopping for groceries, checking items off your Christmas list or setting up your own lucrative marketplace, it's important to understand multi-channel ecommerce. Discover the fascinating past, convenient present and innovative future of multi-channel software with this comprehensive guide.
What Is Multi-Channel eCommerce?
Where do you sell your products? As an ecommerce business owner, you likely have one or more marketplaces, or channels, where customers can buy your products. Of course, selling on multiple eCommerce platforms is beneficial to the growth of your company. Unfortunately, managing all those channels get overwhelming quickly. What happens if your inventory gets low on one channel, but you do not think much of it, because most of your efforts are spent ensuring that all of your listings are complete and accurate on another?
This is where multi-channel e-commerce comes in to streamline the entire process. It is a crucial marketing strategy in the current field of ecommerce. With thousands of competitors all across the world, it's more important than ever to have your merchandise stand out. There are two basic ways a multi-channel strategy can help you succeed. First, your customers can make a purchase by website, mobile app, social media account or phone. Having multiple channels in this sense helps you attract customers who otherwise wouldn't shop on your website or at your brick-and-mortar store. By giving your customer multiple avenues to make a purchase, you're attracting a more diverse set of customers.
Another multi-channel strategy is to attract customers across different online marketplaces. There are dozens of popular marketplaces where customers can shop for almost any item. Discover where you, as a third-party seller, may be able to create listings. By creating listings for your products across multiple websites you are able to compete in a number of ways. First, some customers have brand recognition with a particular marketplace. If customers are comfortable shopping on Amazon, they are more likely to make a purchase on that site. However, other customers may be more likely to purchase the same item on Etsy. Take a look at some of the popular ecommerce channels that allow you to sell your products:
Amazon
eBay
Jet
Walmart Marketplace
Etsy
Shopify
WooCommerce
BigCommerce
SKUVault
Rakuten Super Logistics
Overstock
DesktopShipper
ShipStation
There are just a few of the popular ecommerce platforms available. There are many pros and cons for using each site, so consider carefully how you'll expand your business using a multi-channel strategy. Some platforms have strict requirements for sellers, while others are easy to join and easy to use.
The History of Multi-Channel eCommerce
It all started with bartering cattle. If you want the full history of multi-channel commerce, you'll need to begin in the earliest days of all commerce. Obviously this is a generalized look at history, but this timeline can help point out a few key innovations in the history of commerce that are useful when looking at ecommerce:
Introduction of currency
Introduction of accounting
Selfridges turns shopping into entertainment
Invention of Inventory tracking
Origins of online shopping
Creation of social media, e-receipts and other technological advances
All of these innovations have allowed the current ecommerce market to flourish. Ecommerce today is built upon these technologies and inventions of the past. Moreover, social media and the rise of various online marketplaces have created the perfect environment for businesses to take advantage of a multi-channel strategy.
However, many ecommerce businesses have faced a few common problems. Many of these inventory problems made multi-channel ecommerce tedious and stressful, including:
Disconnected Sales Information: When a customer purchases an item from a single platform, it can be difficult to connect that information with purchases from another platform. This has made it difficult for many businesses, in the past and present, to keep accurate account of both inventory and profits. Tracking inventory is an essential part of any business, but without the right tools it can be incredibly time consuming.
Manual Inventory Tracking: If you have a particularly hot item, it's vital to keep tabs of your inventory. With manual inventory tracking, it's very easy to oversell popular items. This is particularly true with a multi-channel approach. Manual inventory tracking can also cause headaches at the end of the quarter. Automated inventory tracking makes quarterly reports far more efficient and accurate.
Repetitive Listings: When you're creating new listings across multiple channels, it's important to keep them up-to-date, engaging and unique. Unique listings not only help market your products to customers, they also leverage SEO, or Search Engine Optimization, strategies for additional marketing power. Without innovative software, multi-channel businesses must re-enter all the correct product information, ensuring accuracy, and create new and dynamic listings for every channel. If your business operates only on two ecommerce platforms, these are very manageable tasks. However, once you begin selling across four or more channels, it's incredibly time consuming.
Because of all these issues with multi-channel marketing in the past, many companies have introduced innovative software and have begun training expert customer service agents who are able to help businesses succeed in the increasingly competitive world of ecommerce. Discover how listing software can help your ecommerce business, and find out how to choose the best multi-channel listing software.
Present Day Multi-Channel Software
With an increasing demand for highly competitive multi-channel, third-party sellers, it's more important than ever to have a strong multi-channel software option. If you aren't sure what to look for in a modern software package, consider the following features:
Number of Channels: Multi-channel software isn't truly multi-channel without a diverse range of channels available. Not all software is compatible with every online platform, so take a look at your potential listing software to find the best option.
Personal, Professional Customer Service: Even in the digital age, there's nothing like a quality conversation from a friendly expert. Although the best multi-channel software options are intuitive and easy to use across almost any channel, there can still be a learning curve. In order to get the most use out of your software, choose a company that specializes in one-on-one support for any questions you may have.
Inventory Syncing: This is a crucial part of any multi-channel software. Without inventory syncing, it's very easy to fall into the trap of overselling your products. If you've ever oversold, you know the potential it has to erode customer confidence and cause customers to leave damaging negative feedback. Keep your business running smoothly and professionally with up-to-date inventory syncing.
Efficient Order Fulfillment: Some software assists you in creating listings and updating inventory, then forces you to figure the rest out manually. High quality listing software seamlessly connects all your listings across multiple channels with fast, professional fulfillment. A popular way to do this is through Fulfillment By Amazon, which can give you access to some of the best order fulfillment services available.
While there are many options to choose from, few software options can compare to Listing Mirror. This state-of-the-art listing software combines all the latest advantages you need for a strong multi-channel business at an excellent price. Starting as low as $99 per month, you can receive all of these dynamic listing options, along with:
API Access
Full Setup Support
Free Onboarding
Multi-Warehouse Support
All of these innovative features make Listing Mirror an excellent choice for your business. Whether you're struggling with all the manual aspects of your current multi-channel business, or you're looking for a modern way to grow your ecommerce business, Listing Mirror is a great option for the present of your ecommerce business. If you're serious about growing your business in the most fast and effective way possible, consider Listing Mirror's Enterprise Level package. From 3PL providers to ERP systems, there are many more, highly effective ways your business can be supported with the latest listing software.
These are just some of the reasons why Listing Mirror is the best software. Once you use Listing Mirror's highly convenient software to gain a competitive edge in the current ecommerce marketplace, find out how the entire industry may change in the future.
The Future of Multi-Channel Software
Once you get a handle on the current trends and technologies in the industry, take a look at the exciting and dynamic future of ecommerce sales and multi-channel software. While no one can truly predict the future, here are some of the well-researched predictions and developments from industry experts who are already looking to the future to the best way to grow their businesses.
The biggest trend in the future will be personalization. The online experience is dramatically different than even a few years ago. Whether you're a large-scale operation or a family-operated small business, you'll want to create a unique and personalized experience for your customers. This is particularly important in marketing. With the rise of intrusive ads all across the web, users are becoming more and more adept at ignoring ads and blocking out generic, uninteresting content. Ads, websites and product listings will have to be not only unique, they also must have laser-focus in identifying a target audience.
Another future prediction is an increase of social media shopping. Highly popular social media apps, like Instagram and Twitter, are looking to connect more seamlessly with users' shopping experiences. The ultimate connectivity in the future may include one-click ordering from apps such as Pinterest. Such a feature would allow orders to be delivered to consumers' doors efficiently. Social media shopping gives users a more personalized and rounded view of products and can help customer service agents respond in real-time with any questions, comments or concerns customers may have. Your customers can also easily see reviews left by their friends and family, which can help lead to more customer referral sales in the future.
This may be one of the most prominent points of advertising. Research already shows that 45 percent of customers prefer personalized shopping. From wishlists to user-targeted advertisements and sales, personalization will be an important feature in any single or multi-channel ecommerce business.
The future of ecommerce may be based on even more business-to-business sales. This vast industry is poised to continue to grow in the future. Specifically, 11.5 percent of the ecommerce industry in 2018 is estimated to be business-to-business sales. By 2021, that percentage is estimated to grow to 13.1 percent. The continued upward trend means you need to consider how your business might attract other businesses as customers. Consider looking for ways to market to other businesses in order to leverage your listings and expand your customer base even more.
Some online marketplaces are creating hybrid experiences with their brick-and-mortar stores. Leading retailers, like Walmart, are allowing in-store returns for online orders. This service is expected to help draw in more customers from other channels, so you can expect to see this feature spread across other popular channels. Rather than trying on clothing or testing out items in a store, more and more customers want to order an item, try it out in the comfort of their own home, and return it quickly if the item isn't right. Increasing the efficiency of returns will increase customer confidence in making new purchases. Consider this trend when looking at marketplaces to enter and order fulfillment services to use.
As shipping continues to be less expensive and more automated, you may see more international products on various ecommerce channels. Not only will you be able to purchase international items easier, sellers from other countries may be able to efficiently list their products on local inventory channels.
The Best Multi-Channel Software is Available Today
Whether you're just starting in the exciting world of ecommerce, or you're already the owner of a vast multi-channel corporation, contact Listing Mirror today. You'll be able to talk to an expert customer service agent about any questions you may have about the innovative software and get pricing options available for your unique situation. Despite the wide array of features available with this software, it's very user friendly. You won't pay any onboarding fees, and you'll have a dedicated support team that is available by phone, chat or email. Now that you've explored the past, present and future of ecommerce, find out how your business can be placed strategically in today's marketplace. Get up-to-date on the latest trends, and find out how to quickly adapt to any changes in the future with Listing Mirror's dynamic listing software.
Sell More. Work Less.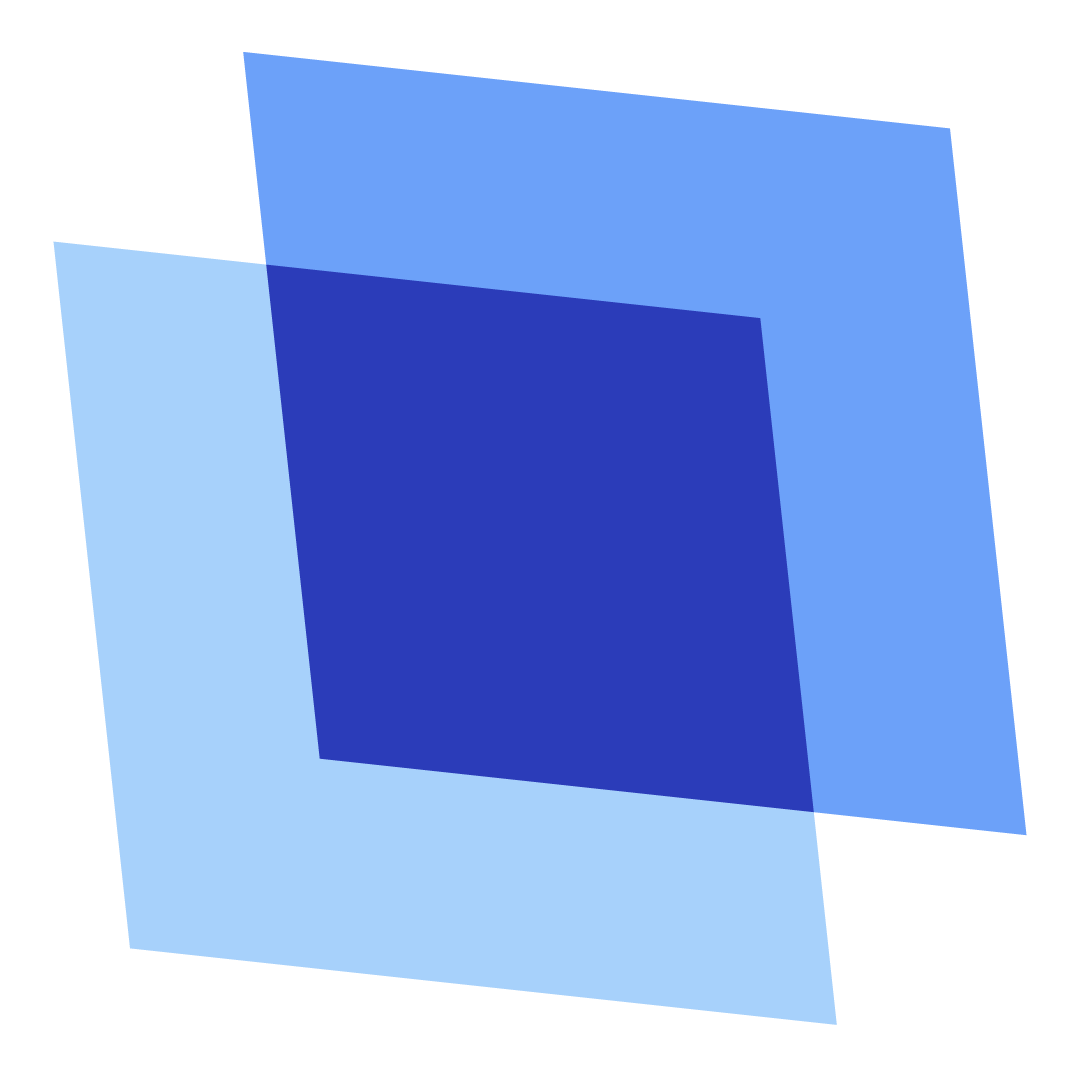 Erin Wawok
Erin is the Co-Founder of Listing Mirror.